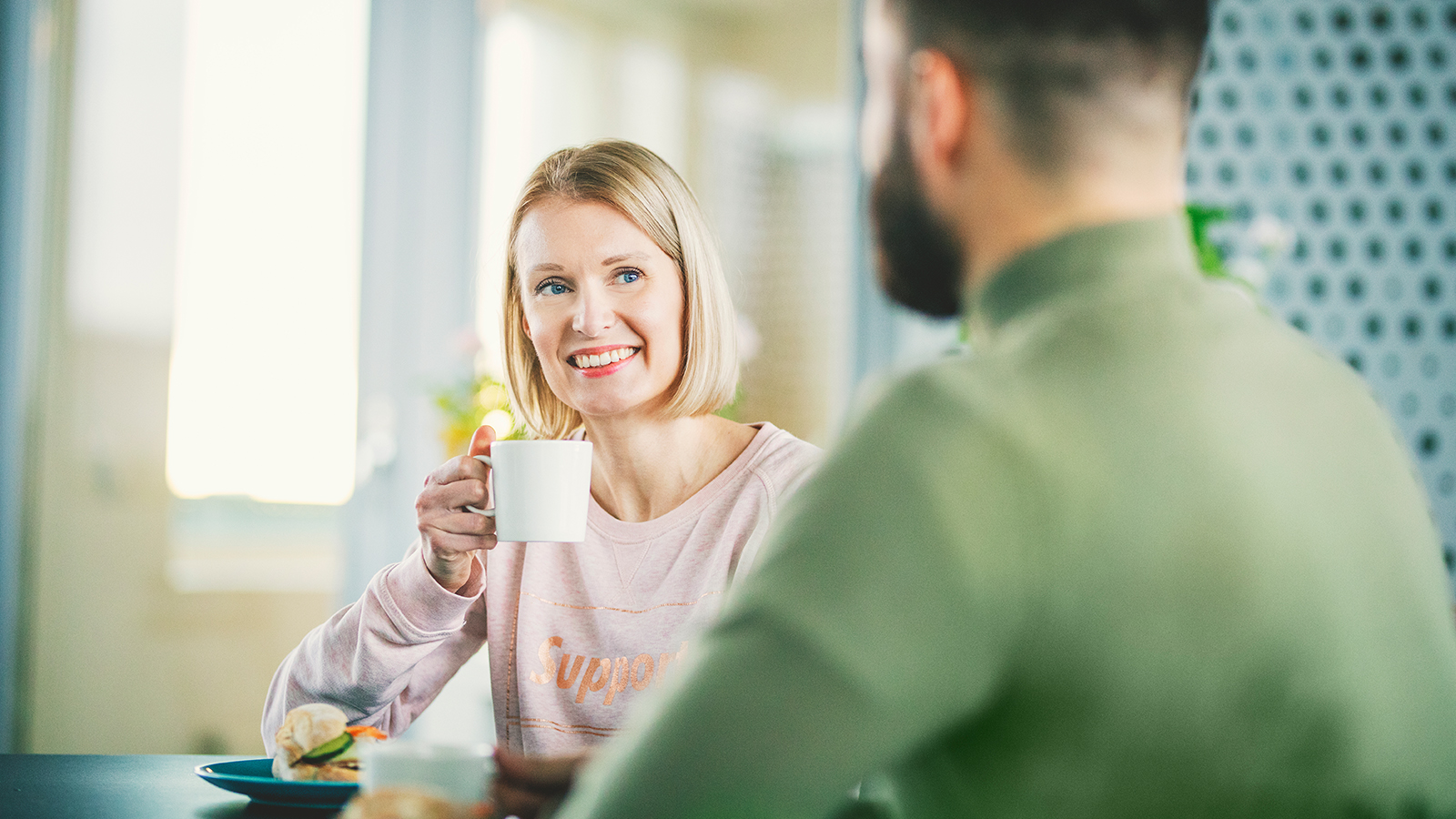 Sustainability at Lumo homes
In a Lumo home, you can live in a rental apartment sustainably. We make it easy for you to perform concrete day-to-day acts of sustainability.
We surveyed the residents of Lumo homes to find out what acts of sustainability they consider important in their daily life. The wishes and views of the residents were taken into account in the Lumo homes sustainability programme. Three out of four Lumo home residents want to live in an environmentally friendly home. At its simplest, this means that it's easy to sort waste at home, for example.
Find out more about the wishes of Lumo residents regarding sustainability in Lumo homes.
Our sustainability programme will guide us until 2030 and comprises the following four key components: sustainable urban development, delivering the best customer experience, a responsible corporate citizen, and the most competent personnel and a dynamic place to work.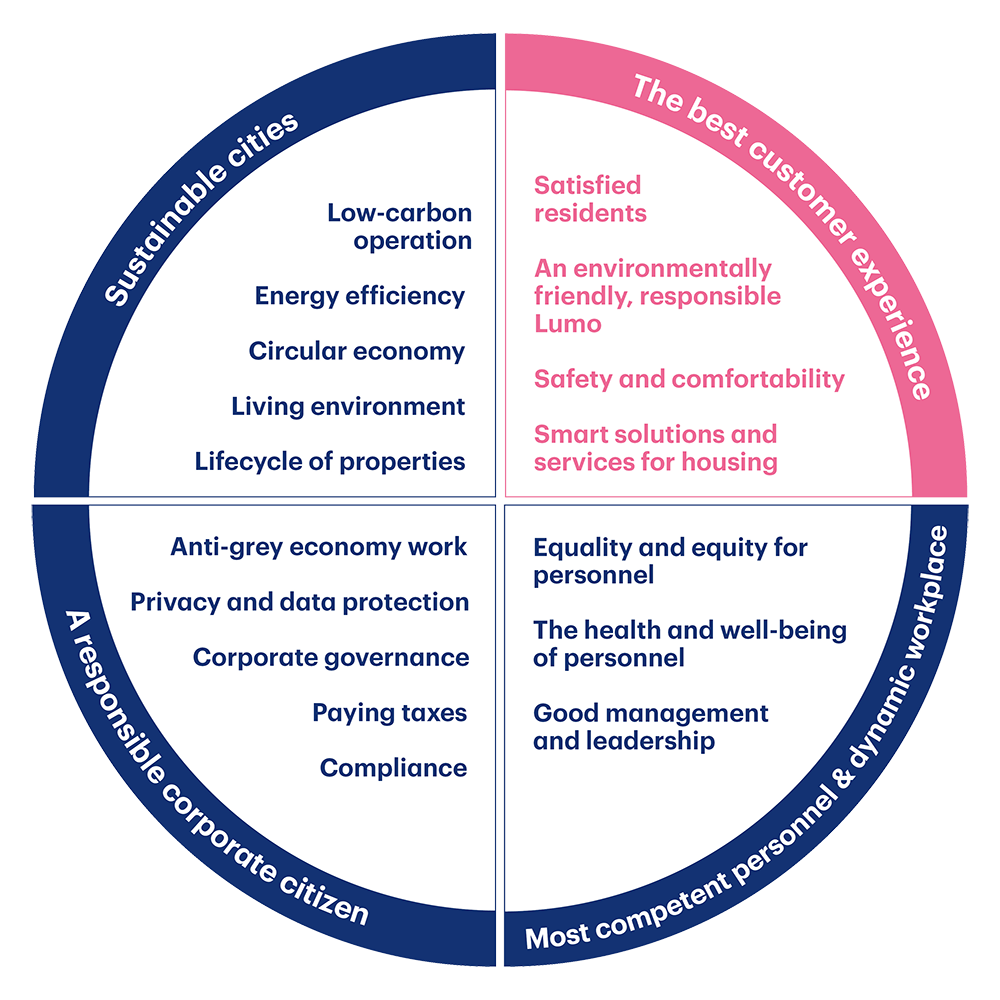 The energy consumption of all Lumo buildings will be carbon-neutral by 2030. This means that the amount of carbon dioxide emissions generated will be at most equal to the amount that can be bound from the atmosphere in carbon sinks in soil, forests and oceans.
We are committed to promoting these UN Sustainable Development Goals.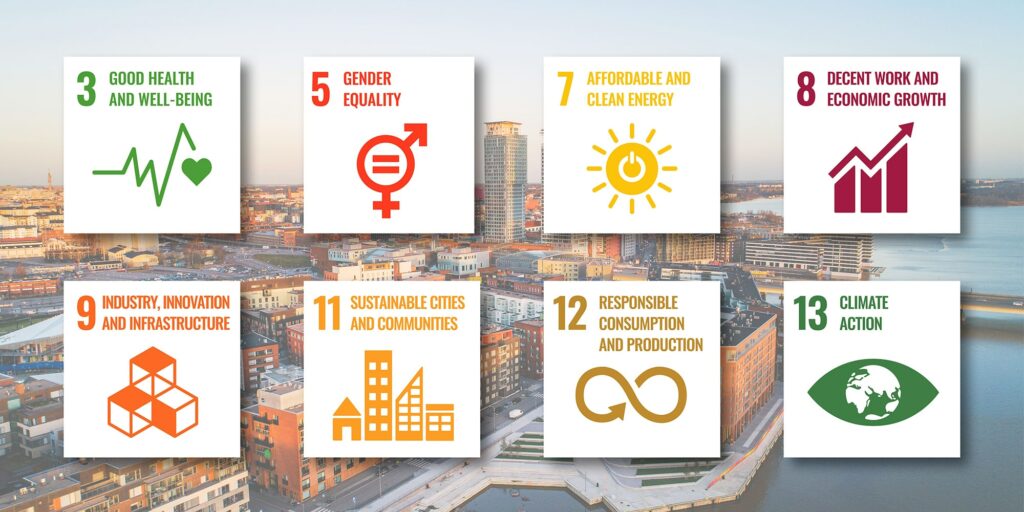 Lumo builds sustainable urban environments
We build Lumo homes in growth centres, in locations with good public transport connections and services. In all of our construction projects, we take the environmental impacts into consideration and pursue energy efficiency without compromising on the comfort of the residents.

We want to develop low-carbon buildings that have long life spans as well as a high level of material efficiency and energy efficiency. Our goal is to create safe, healthy and comfortable Lumo homes where you can lead an environmentally friendly lifestyle.
Lumo home is a more environmentally friendly choice
When you live in a Lumo home, you can be sure that you have a home that suits you, packaged with the best services and one that allows you to lead an environmentally friendly lifestyle. At all of our properties, we use fully carbon-neutral hydropower-certified electricity to light up common areas and yards, heat the shared saunas, run the washing machines in the laundry room and power the ventilation systems. What's more, in the capital region, we have started using carbon-neutral district heating at 79 properties.
The safety and comfort of our residents is our first priority. We invest in lighting that is energy efficient and promotes safety, ensure healthy indoor conditions in our apartments and promote a strong sense of community in housing through our active Lumo teams.
Find out how the residents of Lumo homes can participate in building community spirit.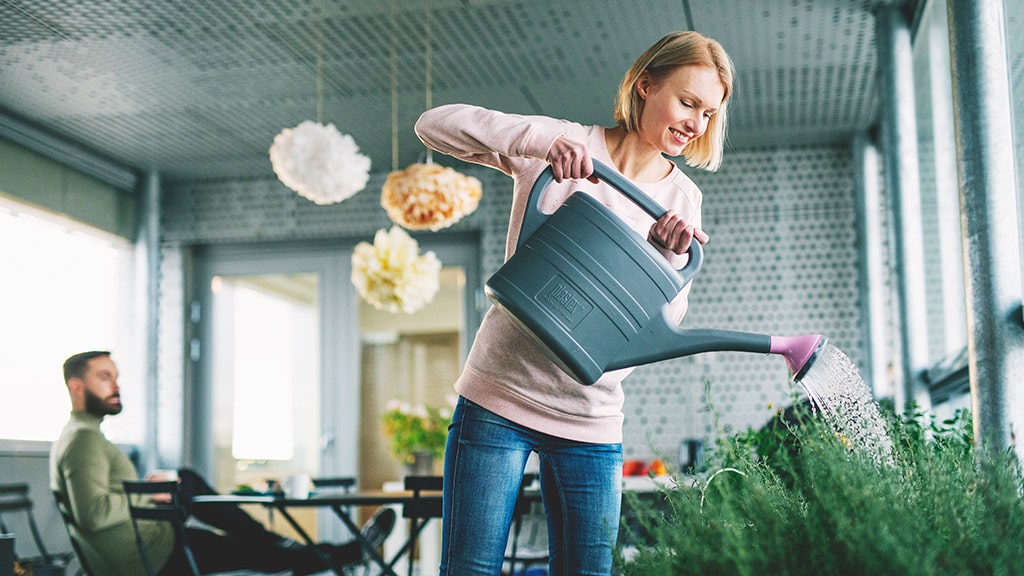 If recycling is important to you, a Lumo home is a great choice. In Lumo homes, we invest in recycling and the reduction of waste by improving the sorting of waste. We pursue these goals in cooperation with Lumo residents, working together to reduce the amount of mixed waste generated in our buildings.
Did you know that the waste disposal rooms of Lumo buildings offer comprehensive sorting opportunities? Plastic, paperboard, cardboard, biowaste, glass, metal and dry waste is collected separately at almost all of our buildings. We aim to have recycling containers brought to the buildings annually to make it easy for our residents to recycle larger items appropriately.
You don't own a car? Why should you? Lumo residents have access to a comprehensive car-sharing service. You can use a car when you need it, without having to worry about the high maintenance costs associated with car ownership. Shared cars promote sustainable mobility and offer a more environmentally friendly solution to getting around. As a Lumo resident, you have access to our shared cars across Finland: more than 700 shared cars in over 30 municipalities.
The maintenance of your Lumo home is environmentally friendly
Whether your home is new, renovated or an older property, we take good care of it. Our property maintenance is in the hands of local professionals and we offer a 24/7 fault reporting channel on the My Lumo service.

We take care of the heating of your home and make sure your apartment doesn't get too cold or too hot. The indoor temperature of nearly 29,000 Lumo homes is controlled with an AI-enabled IoT solution. The solution uses predictive artificial intelligence to automatically adjust the heating of a building according to the actual temperature inside the apartments as well as the weather forecast, preventing excessive heating.

We encourage our residents to use water in moderation. Property water consumption monitoring and reporting helps us detect leaks early.
Lumo is a responsible landlord
We operate sustainably and transparently. The cornerstones of the sustainability of our operations are our Code of Conduct and Supplier Code of Conduct.
Property repairs are carried out with a planned and supervised approach and we make significant investments in repairs each year.
We require all parties in the supply chain that are involved in renovation, new development and property maintenance to be signed up to the Reliable Partner service maintained by Vastuu Group Oy, comply with our Supplier Code of Conduct, manage their statutory social obligations and commit to our environmental targets.
In all of their operations, all of our cooperation partners are required to comply with the employment legislation currently in effect, collective bargaining agreements and the regulations governing occupational health and safety, and commit to promoting these. We do not condone the use of illegal labour, forced labour or child labour in our supply chain.
See all vacant Lumo homes