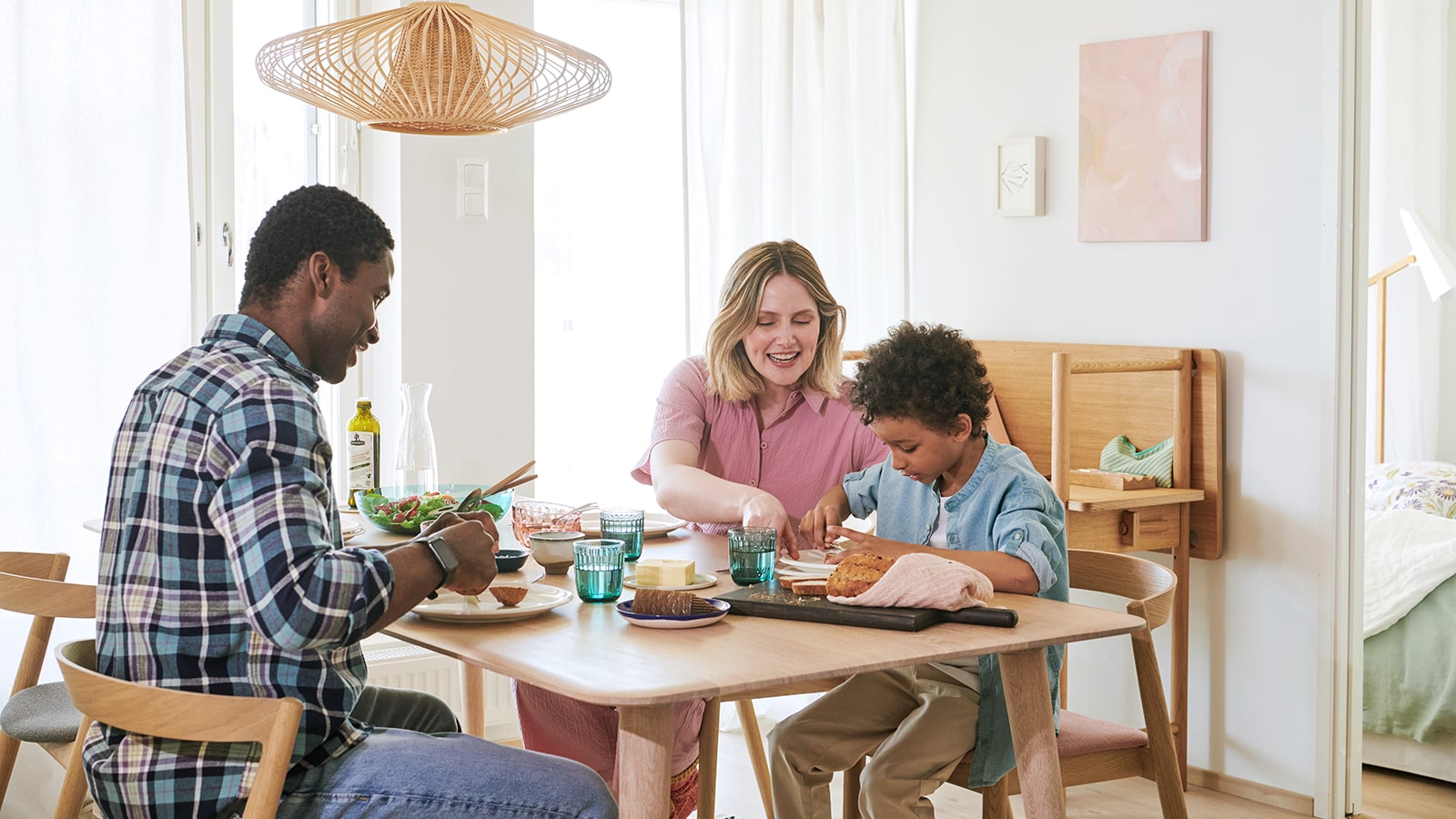 Lumo house rules
We want to make sure that every Lumo resident feels as comfortable as possible in their home. All Lumo residents should be able to enjoy a peaceful and pleasant atmosphere and a safe and clean environment. Residents have a big impact on the living atmosphere in a building, and therefore it is every resident's responsibility to follow the building's regulations so that they and their neighbours can live comfortably. We hope that as a resident you will pay extra close attention to the rules down below, but please also refer to Lumo house regulations.
Read Lumo house regulations
Noise
Noises related to everyday life, such as children crying and dogs occasionally barking, are inevitable. The most important thing to remember is that you should not cause unreasonable disturbances for your neighbours while you are in your apartment. You should especially avoid unnecessary noisiness at night. Quiet hours in Lumo buildings begin at 10 p.m. and last until 7 a.m.
Smoking
Smoking regulations depend on the building. In some buildings, smoking is only permitted on apartment balconies, and residents are personally responsible for airing the space when necessary. In other buildings, smoking indoors, on balconies and in the yard is completely prohibited. The best neighbours smoke further away from the building or go to a designated smoking spot.
Pets
Lumo homes welcome all kinds of pets. That said, make sure your precious four-legged friends do not roam free outside your home or disturb other residents. The correct place for pets to do their business is, of course, outside the yard.
Waste management
Rubbish, as the name implies, belongs in a rubbish bin. Please recycle your rubbish correctly both at home and in the waste disposal room. Residents are responsible for the removal of furniture and hazardous waste, so do not leave either lying around in the waste disposal room – and recycle furniture that is in good condition.