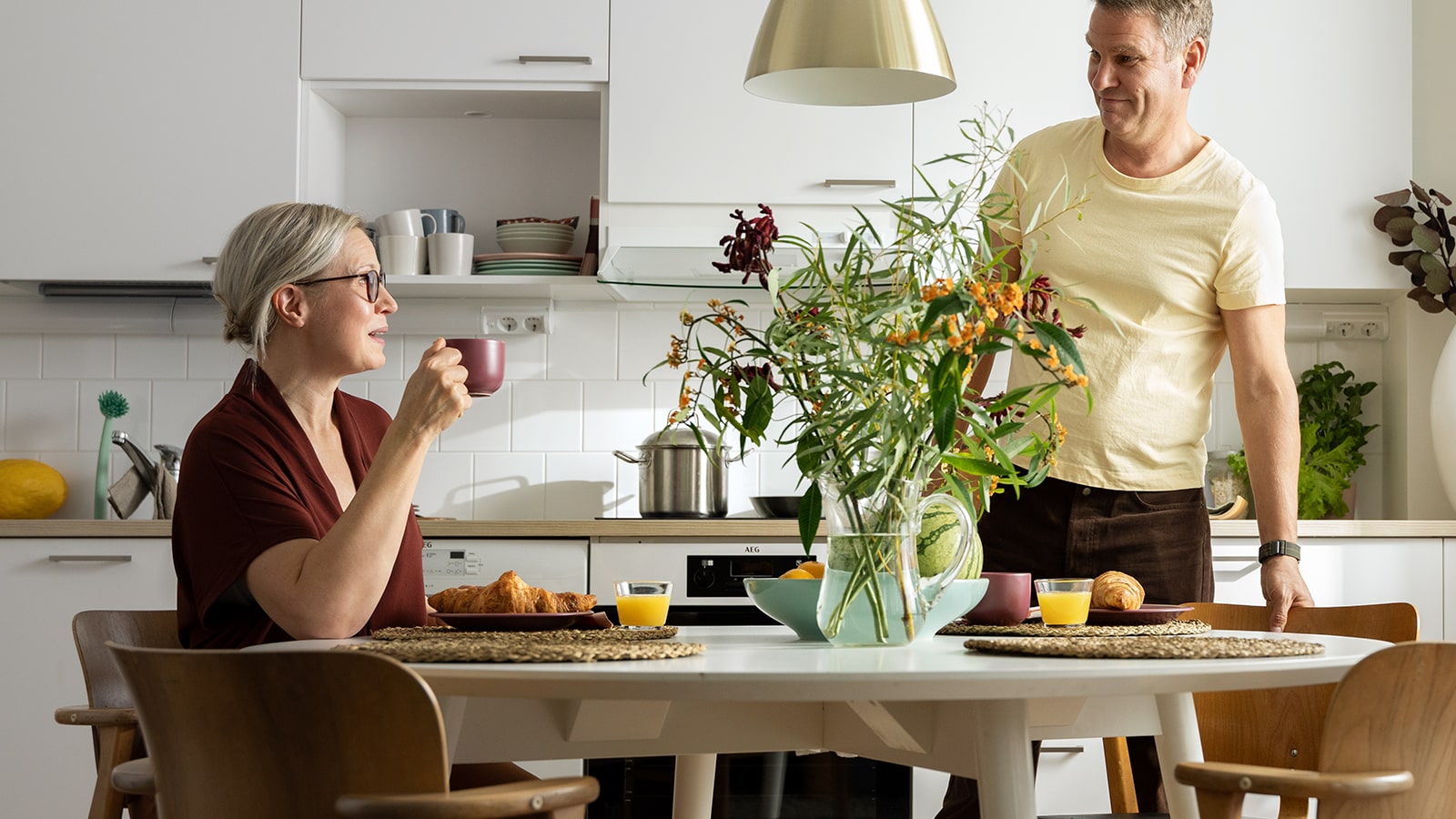 Satisfaction guarantee
We hope you'll enjoy living in the Lumo apartment you rent through the Lumo webstore. To make sure of that, we give you a satisfaction guarantee. It means that you can cancel the tenancy agreement for the apartment you rent online at no cost if the apartment does not correspond to the pictures and description provided online, or otherwise doesn't suit your needs.
You will get a full refund immediately with no fees applied
Our satisfaction guarantee is aimed at ensuring that the apartment you rent is exactly as promised and that it suits your needs. When you rent an apartment directly via the Lumo webstore, you make your decision based on pictures and descriptive information, which means you don't get to see the apartment before renting it. For this reason, we offer the opportunity to cancel the tenancy agreement at the time of the first visit to the apartment if the apartment does not correspond to the information provided, or if it otherwise does not suit your needs. If the tenancy agreement is cancelled, we will refund the first month's rent in its entirety in next working day and will not collect any cancellation fees.
Cancellation is possible on your first visit
Cancellation is possible in connection with your first visit to the apartment. We aim to arrange the visit within three business days of the tenancy agreement being made. For new and renovated apartments, the visit will be arranged at a time to be announced separately. If you decline to visit the apartment, you give up your right to cancel the tenancy agreement.
If you don't rent your apartment directly on our webstore — meaning that you rent it by submitting an application for an apartment, for example — you can usually agree on a visit to the apartment before the tenancy agreement is signed.
More information: How do I rent an apartment?