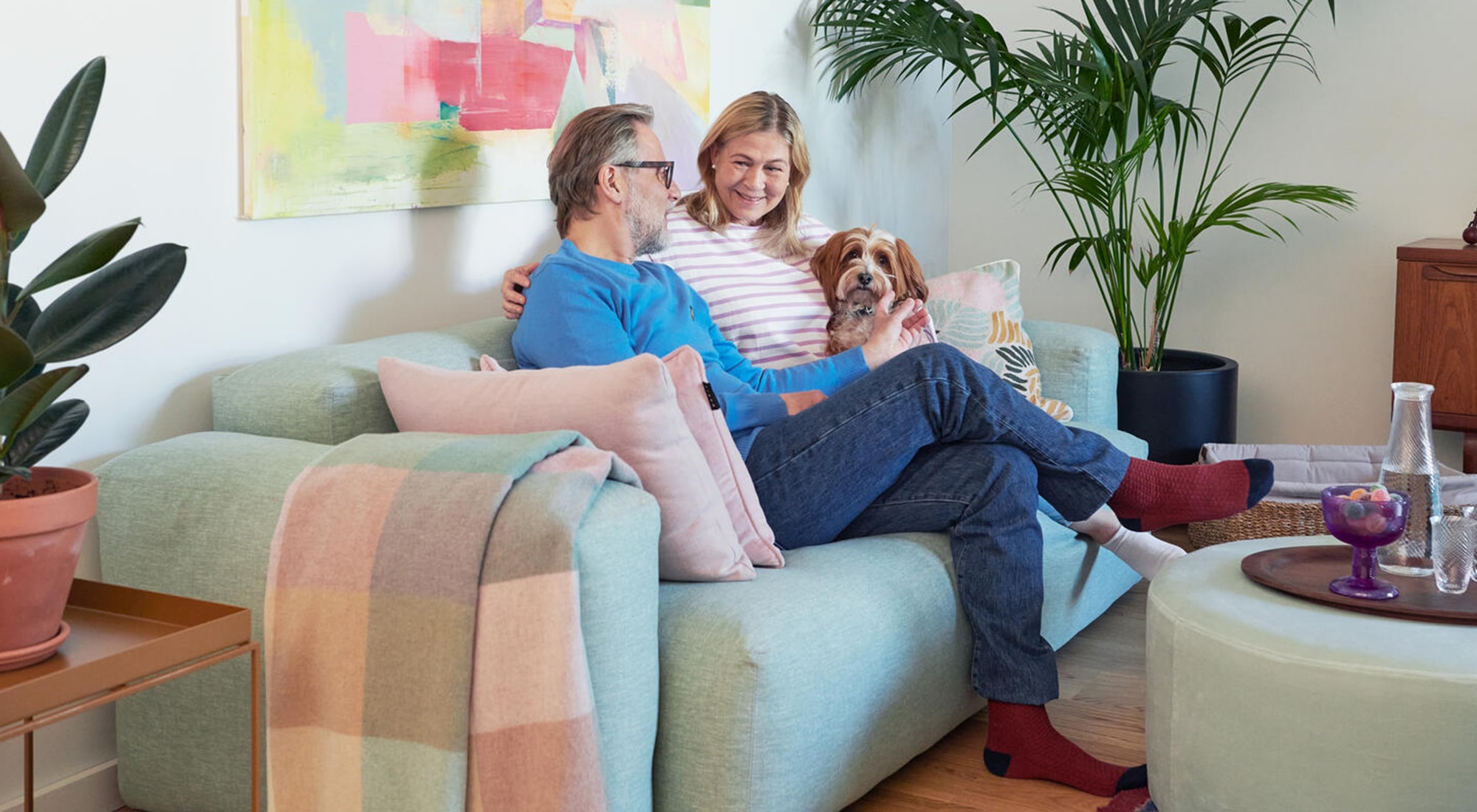 Senior living in a Lumo home
Safe and easy rental housing in all stages of life
We are a reliable lessor that has more than 50 years of experience in the provision of rental housing. We offer excellent housing options for seniors as well: our wide range of rental apartments includes lots of houses and homes where accessibility and mobility have been taken into consideration, and many of our houses have common areas where the tenants can spend time together and arrange activities. Also, our wide selection of housing services make living easier for senior residents.
Senior living in a new building
Mobility and accessibility have been taken into consideration in all new apartments and buildings in Finland due to strict regulations. All buildings with more than two stories have lifts and entrances and common areas are built to be accessible. The apartment kitchens, bathrooms and hallways are also built with mobility in mind. So all new Lumo buildings suit seniors perfectly!
See all new Lumo homes
A wide variety of housing services
Our residents are important to us and we are committed to developing our housing and services in response to the feedback we receive from residents. Our many housing services make living easier and more effortless for seniors as well.
Read more about Lumo services
Resident activities
We support forming a community among residents and organizing resident activities, such as excursions, hobby activities and events. These activities are organised by the active Lumo teams at our buildings. Everyone is welcome to join the resident activities.
Read more about Lumo teams
Lumo senior housing
Our diverse range of rental apartments also includes rental homes designed for people over the age of 55. They are located in service centres that provide services for the elderly or in the vicinity of such centres, for example. Mobility and accessibility have been taken into consideration in the apartments and buildings, and the buildings also include common areas where the residents can spend time together. All of the buildings are equipped with lifts. The apartments and common areas are smoke-free.
People over the age of 55 are qualified for Lumo elderly housing.
See available Lumo senior apartments
Contact us!
You can contact our customer service for more information on Lumo homes for the elderly
Contact our customer service through the chat on the side of this page (Chat now button) or via the My Lumo service if you are already a Lumo resident.
You can also contact us through email asiakaspalvelu@lumo.fi or telephone 020 508 5000 (8.4 cents / min)
Customer service opening hours:
Telephone: Mon–Fri 10–15
Lumo.fi chat: Mon–Fri, 8–22 and Sat 10–18
Fill an application
You can also fill out an application and we will help you find the home that best suits your needs. Fill in the information, submit the application and we will contact you personally as soon as possible when a suitable apartment will be available.
Fill an application
Calling our company telephone number at 020 508 5000 is charged at the tariff of 8.4 cents per minute. We record all calls to support the development of our customer service quality. The tariff for calling our other company telephone numbers (020 508 xxxx) is, according to business call pricing, 8.35 cents per call + 7.02 cents per minute for domestic calls from landlines, and 8.35 cents per call + 17.17 cents per minute for calls from mobile phones.
Read more about senior living in a Lumo home