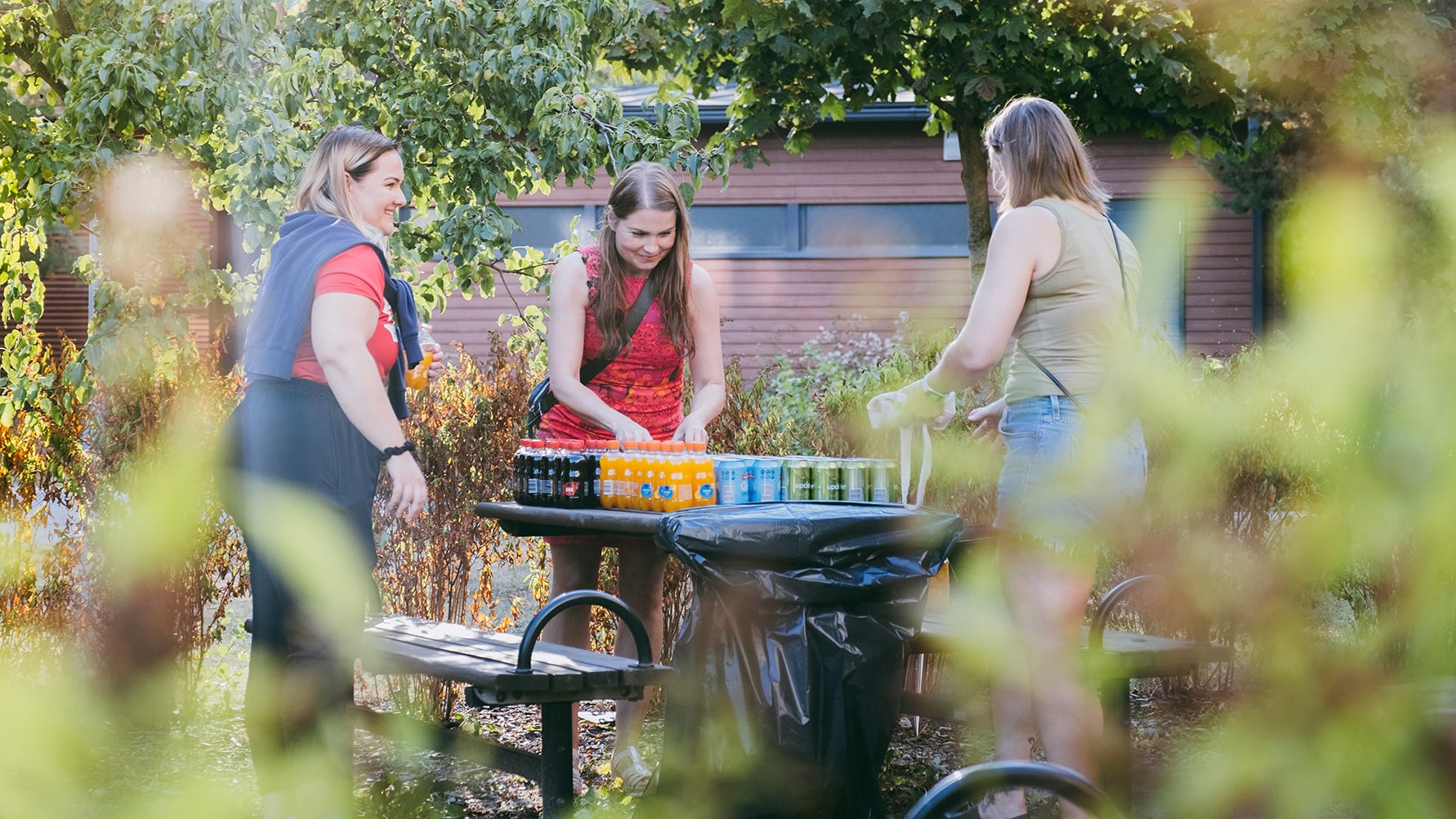 Lumo team
Lumo teams are groups of residents that organize fun events and activities for all of the building's residents. Your Lumo team is in charge of fun social activities at your building. Everyone is welcome to join the team – there are no restrictions on the number of members.
Lumo teams create a sense of community
Lumo teams come up with ideas for activities that residents can do together and implement the ideas that the team chooses to go ahead with. Your ideas will always be heard in your Lumo team.
There is no unnecessary bureaucracy. You can forget about meeting protocols, minutes of meetings and accounting. Lumo will not ask for anything like that! The team itself decides how it operates.
The best part is that the Lumo team is provided with an annual budget of Lumo funds to cover the costs of activities. Using the funds is very easy. The Lumo team is provided with an S-Business card for making purchases for the building's events.
How to get involved with your building's Lumo team
Contact us through My Lumo or customer service and ask whether there is a Lumo team in your building.
We will provide you with the contact details of the Lumo Team Leader. Then you need to simply talk to the Lumo Team Leader in person, ring their doorbell or send a message to get involved in the Lumo team.
If you don't have a Lumo team at your building yet, contact us to invite the residents to a meeting. In a joint meeting attended by the residents, you can start a Lumo team then and there.
Every Lumo team has a leader. The team works together and agrees on its division of tasks and responsibilities, but the team needs a leader to serve as the contact person with the property manager and, in some cases, Kojamo. The leader does not, however, have any formal responsibilities.
Lumo Team Leaders also have the option of joining the Facebook group for active residents and participating in events for Lumo Team Leaders.