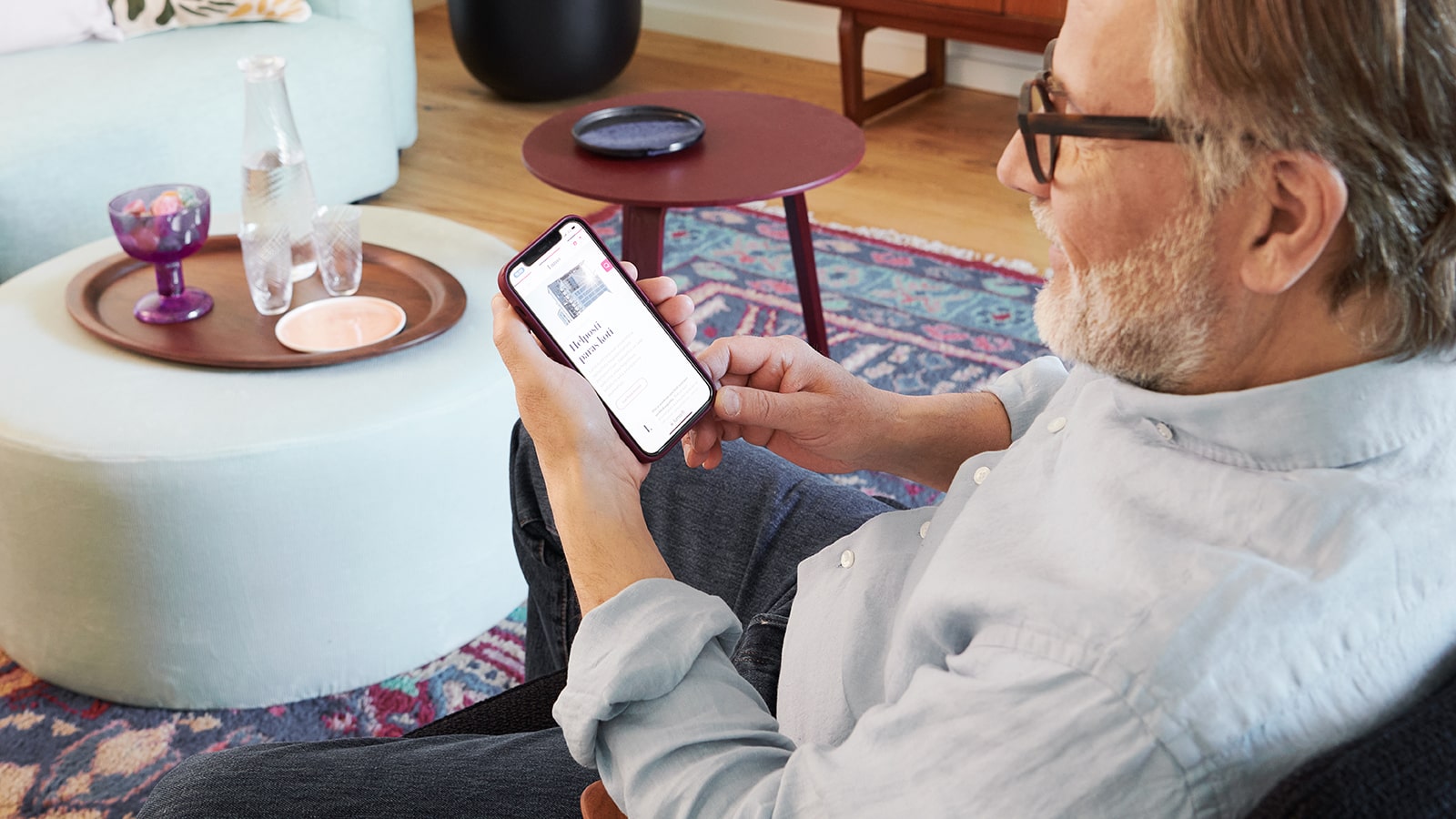 Privacy policy
We collect a lot of information about you during your stay in a Lumo home. We use this information not only to manage the rental relationship smoothly, but also to develop our services, so that life in a Lumo home suits your needs.

We value your right to privacy and taking care of your data is of the utmost importance to us, being an essential part of our responsible and ethical operating principles. So we always process your personal data carefully, transparently and in such a way that data processing does not endanger your privacy. We also expect the same from our partners. When your information is no longer necessary, we will delete it appropriately. You can find more detailed information about how we use your personal data in our privacy statement.

In the privacy policy, "You" refers to our customers and potential customers whose data we process for marketing purposes. We also process data related to various stakeholders, such as companies and sponsorships. More information on the processing of such data is provided here: Privacy statement, stakeholders.
What data we collect and what we use your data for
We only collect necessary personal data from you, and what data is collected about you in any given situation is determined based on the purpose of use. We process, for example, basic contract, contact and invoicing information, information about communication in different channels, and information related to direct marketing and customer surveys.

Personal data can also be collected from access control, camera surveillance or information collected by technical real estate devices. Personal data is used, among other things, for the establishment, administration, maintenance, analysis and development of the rental relationship.
Read more
Automated decision-making
We use automated decision-making in our rental process as part of self-service renting in the Lumo online store. In the rental process, both statutory and Kojamo's own tenant selection principles are followed, and the process may also involve automatic decision-making. When making a rental agreement or application, Kojamo has the right to check the customer's credit information in order to implement the agreement.
Read more
What rights do you have to your own data?
We are committed to fulfilling your rights related to data protection as smoothly as possible and providing you with opportunities for control pertaining to your personal data.
Read more about your rights
Read about cookies and manage cookie settings
If you have any questions regarding this privacy policy or you wish to exercise your rights as a data subject, please contact Kojamo's data protection officer via email at tietosuoja@kojamo.fi or by letter to Kojamo Group's data protection officer, Mannerheimintie 168a, Helsinki. You can also reach us through customer service asiakaspalvelu@lumo.fi.